PHOTOS: Why Visit A China Glove Factory?
Posted by ROGER HEUMANN
Do you ever feel that you just can't get to the bottom of your inbox?
Each day, there's a new tidal wave of emails to deal with! 
Here's what I've come to realize.  In a global business, we need to travel more … and email less.
This month's editorial in The Sourcing Journal makes a related point.  Editor Ed Hertzman's view is that only by seeing manufacturers with your own eyes, can you truly make good sourcing decisions. 
According to Ed, travel has benefits that can't be overstated.  He writes:
" … visit the factory your office suggests for your next order. How else will you make an informed decision if that factory satisfies your company's code of conduct? Or maybe take the opportunity to approve samples in person …

You can also visit your agent's office and learn about the product development he's conducting or what product he's been shipping to what markets. Seeing how others source a product may even inspire you. At the very least, you'll likely learn how others design at a certain price point or what fabrics are being produced and sampled … "
Here is the link:  it's a good read.
Manufacturing in China
Here are some pictures that I wanted to share, to help you understand why sometimes, being hands-on is critical.  Scroll down … it shows a team working out a challenging leather issue.
Look at these pictures, and then think about how you would do this by email, considering the personalities and emotions … not to mention time zones … involved!
1.  Leather inspection starts from raw hide.  Need to have experienced inspector you can trust as raw materials make up large percent of factory FOB prices.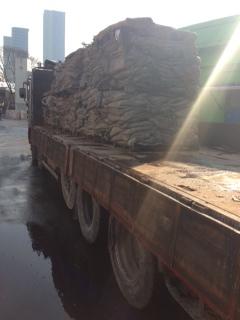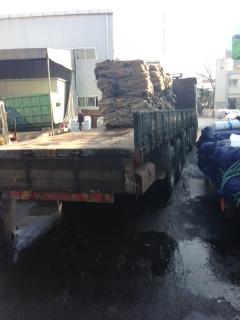 2.  Grading leather is an art.   Bright colors different process than black or brown or tan.  Experience required.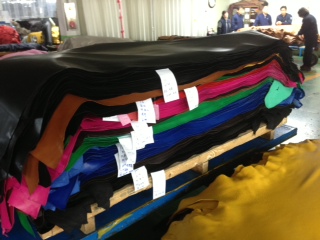 3.  Tannery must make profit … cannot reject too much.  A little tense … but what is the work around?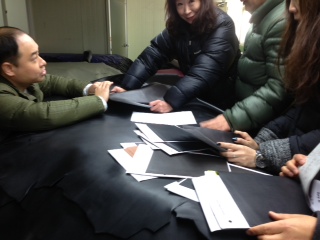 4.  Negotiations skills required … give, and take.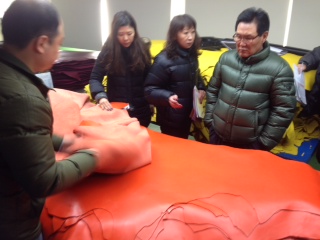 5.   Creative solutions come from a good understanding of the final product, and working together on a solution.
Visit a China Glove Factory!
We're here in the US … but as the pictures above show, sometimes, face to face is the only way to work through supply chain challenges. 
It's why our passports are always ready:)
After Chinese New Year, plan a visit to our China glove factory!  The benefits of boots on the ground can't be overstated … and will most certainly pay off in ways you can't even anticipate.
If you do visit, we'll show you a side of manufacturing you've never seen before, and help you understand why price is probably the last question you should ask a potential glove supplier.
(For the questions you SHOULD be asking, read our Sourcing Checklist below)
In the meantime, if there is a challenge you are facing, contact us by phone.  Let us know how we can help!
Collection 2019
Sale 70% Off
Third slide