Top 5 Motorcycle Routes In The US
Posted by ROGER HEUMANN
Top 5 Motorcycle Routes In The US
 ROAD TRIP! Now that summer has come to an end and leaves are beginning to fall, it's time to start making plans for next year! Plan to head out and follow your motorcycle GPS on the top 5 voted routes in the U.S. If you love your motorcycle, nature, and adventure this article is for you. Continue reading to find out more!
Grab your motorcycle helmets, motorcycle boots, motorcycle gloves and jackets and get ready to hit the road! If you've been looking for an adventure, you just found five. With curvy roads and amazing views, it's hard to miss a wonderful road trip experience on some of the top US routes. Here's a detailed list of the current Top 5 Motorcycle Routes in the US, voted by the American Motorcyclist Association (AMA).
#1. Beartooth Highway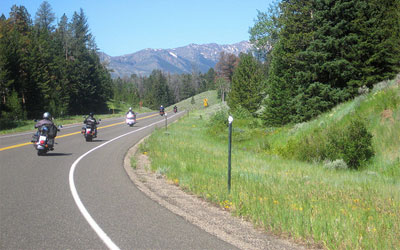 Beartooth Highway is a section of Highway 212 stretching along the Montana – Wyoming Border. The 67 mile stretch of US highway is full of breathtaking views of millions of acres of wilderness. This road is one of the highest and most rugged areas of the United States, and features 20 peaks reaching over 12,000 feet in elevation. Make sure to take this road in the summer months because winter ice and snow make it unsafe for travelers. Maybe you get lucky and spot some wildlife as well! 
#2. The Blue Ridge Parkway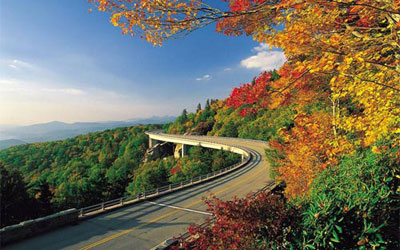 This drive is a breathtaking experience for anyone setting foot, or tire, on the grounds. Connecting the Great Smoky Mountains National Park in North Carolina, and the Shenandoah National Park in Virginia, the 469 miles of road offers views you can talk about all year. Lush green landscapes, old farmsteads, rail fencing, endless vistas, and dozens of highlights to stop and visit on the Route, make this road one of the most popular in the United States.
#3. The Tail of the Dragon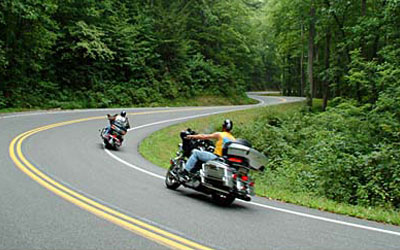 The Tail of the Dragon Route made the top three Motorcycle Routes for a reason. This road is a section of Route 129 along the North Carolina-Tennessee Border and provides its riders with many great adventures. The road features 318 curves in 11 miles, and because of this is one of the most loved sports car and motorcycle roads in the US. Enjoy the ride and the views on this route and make sure to follow your motorcycle GPS to stay on course!
#4. The Million Dollar Highway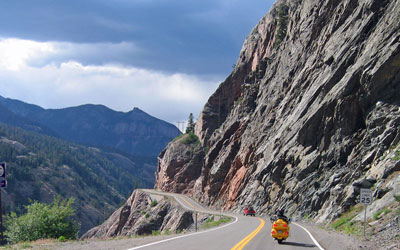 Route 550 is a long stretch of highway running from New Mexico to Colorado. The Million Dollar Highway is about 25 miles long and is located between Silverton and Ouray, Colorado. The stretch may be challenging to ride because it consists of narrow lanes, steep cliffs, no guardrails, and sharp turns. This road is open year round and great for those seeking a rush of adrenaline!
#5. California State Route 1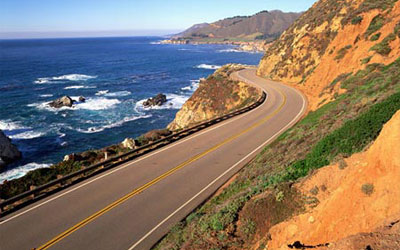 The California State Route 1 is a section of the Pacific Coast Highway and runs along almost the entire Pacific coastline of California. This All-American road has become famous because it's known for running by some of the most beautiful beaches in the US with a variety of attractions along the way. With major cities such as Newport Beach, Los Angeles, Malibu, and many others, there is always a great destination to visit.
All of these routes are beautiful and a pleasure to ride. With a variety of skill level, regions, and different scenery, one of the Top 5 Routes is sure to appeal to any rider. Plan to check out one or more this upcoming spring and summer.We're sure it will be a ride to remember. Don't forget, that the ride to a destination could be the best part of the trip!
Where is your next riding adventure? 
P.S. We make over 70 styles of gloves and some with free shipping. To learn more about our motorcycle glove styles, visit a local dealer or our online store:
Collection 2019
Sale 70% Off
Third slide