Warning, Innovation Ahead! A Glove Maker's Conversation With PrimaLoft®
Posted by ROGER HEUMANN
There's lots of innovation happening at PrimaLoft®, one of the outdoor industry's leading suppliers. 
Their team is working hard to make consumers a lot more comfortable, across a wide range of activities.
We recently had the opportunity to ask what's new for 2014-5, and beyond.
Get ready to learn what's ahead — we think you'll be inspired by their consumer-centric innovations.
(Image credit: Albany Business Review)
What's Ahead? Warmth, Comfort and Style
Last week, we wrote about the importance of product differentiation.  PrimaLoft® is such a great example of this.
From their new down blends, to new naming architecture on hangtags, to smart new branding, this is a company that runs it's own race. Let's hear what's ahead.
Olympia Gloves:  What's new in the world of PrimaLoft®? Start by telling us about the new down blends. 
PrimaLoft®: Our new PrimaLoft® Performance Down Blend product is the next generation of apparel insulation.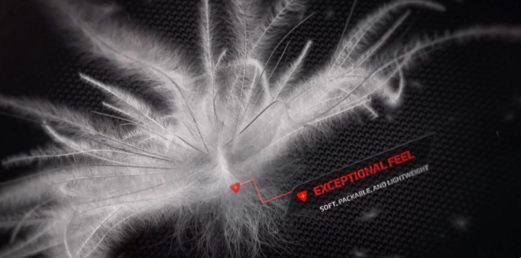 The product line uses a proprietary process fusing water-repellent, fluorocarbon-free treated down with moisture blocking, permanent water repellent PrimaLoft® ultra-fine fibers.
PrimaLoft® Gold Insulation Down Blend has comparable warmth in construction to 750 fill goose down.
PrimaLoft® Silver Insulation Down Blend provides comparable warmth in construction to 650 fill down.

Both Gold and Silver categories retain more than 94% of warmth when wet, and dry 4X faster than untreated down.
While we can't provide specifics about how we developed this breakthrough in insulation since the process and product are both patent-pending, we can say it was an innovation we are proud to have launched as a global first.

Olympia Gloves: How has the reception to the new Performance Down Blend been at retail? 
PrimaLoft®: We're very pleased with the overwhelmingly positive feedback.

Our brand partners and our retailer partners are excited for our new PrimaLoft® Performance Down Blends product.

We've already secured adoption from a number of premium and influential brands that currently offer the product at retail for the fall/winter 2014 season.

We are excited to continue the upward trend in sales.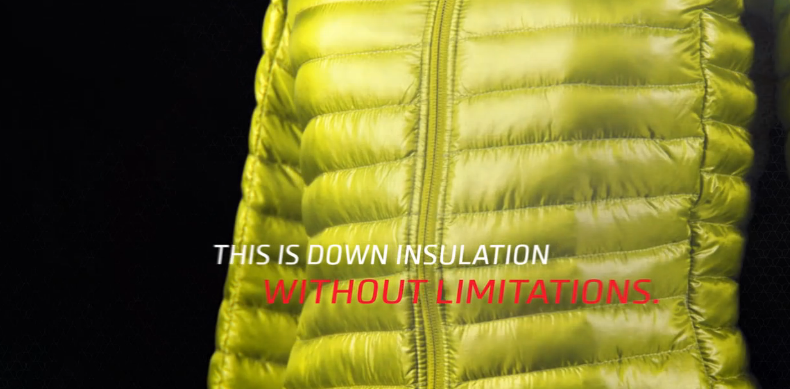 Olympia Gloves:  We hear from our customers and their end users that for gloves, warmth without bulk is important. 
What else is on consumer's mind that brands should know about?
PrimaLoft®: Warmth without the bulk is an extremely important attribute … but it goes beyond that.
Especially with gloves, water resistance and quick-drying capabilities are also sought out by consumers looking to purchase gear they can trust to keep them warm.

We also see packability and superior softness as other features consumers want in their gear to be comfortable in the elements, allowing them to forget the forecast and ultimately stay in the moment.
Olympia Gloves: We're big social media fans. What does your social listening program tell you, that might be useful to share with your manufacturing partners?
PrimaLoft®: Our loyal fans and followers are avid outdoors men and women who rely on their gear for comfort in the elements. 
On social media we often hear that warmth and water resistance is important … but fans also tell us their gear is not only warm even when wet, but is also something they love to wear for style.
Fans care about the warmth, lightweight packability, water resistance, superior softness and  style the insulation offers the end garment.

In addition to social media, we rely on our brand partners to provide us with consumer feedback on the products they have created using our materials. 
(Editor's note: Follow @PrimaLoft on Twitter for entertaining and informative updates!)
Olympia Gloves:  For glove retailers and brand partners, could you share the reasons for your latest merchandising initiatives to benefit the end user?
PrimaLoft®: It's important for consumers to know about the technology used inside the gloves, so they can make informed purchasing decisions.
In this sense, we heavily rely on brands to feature our hangtags alongside their own to show what's on the inside. 

Our hangtags signal the consumer that the product is made with the highest quality, benchmark of insulation within the category.
We see this as a sell-through tool for the brand and the retailer as well, because using PrimaLoft® technology is a key selling feature. 

At retail, consumers should look for our hang tags on the outside of products so they know what's on the inside. 
Olympia Gloves: Product education is so important as consumers research and review products.  How else can we help consumers to make a better choice at retail?
PrimaLoft®: An important part of our communication with consumers is our new naming structure that categorizes our products into three categories: Gold, Silver and Black.
We hope these categories are easy to identify with and help consumers understand exactly the type of PrimaLoft® product they're purchasing and how it can benefit them.
"PrimaLoft® Gold" includes our highest performing product technologies for the most extreme outdoor adventures; the "best of the best" or our "benchmark" technologies.
"PrimaLoft® Silver" products include more mid-range performance elements or, as we say, is "as versatile as the outdoors."
"PrimaLoft® Black" products offer the most economical comfort solutions for more lifestyle performance needs, or "just the essentials."
These hangtags clarify what's on the inside, and guide consumers to make an informed purchase.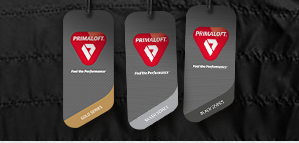 Olympia Gloves: Is sustainability an area of increasing focus?  What should we know about that?
PrimaLoft®: Sustainability is an extremely important area of focus, and we feel we are at the forefront of sustainable practices compared to other component brands.

Olympia Gloves:  Your sales nearly doubled in the last 2 years. What marketplace trends will drive demand for your products in the future?
PrimaLoft®: We believe the consumer of the future is more sophisticated  … in terms of what they are buying, the technical merits, and where it is sourced.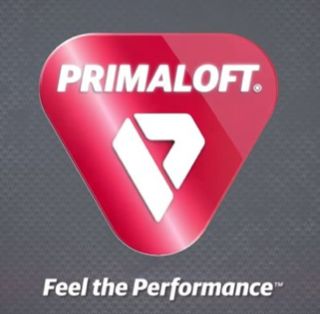 They expect products with more versatility and are focused on experiential activities.

Sustainable and socially responsible sourcing will continue to gain importance in their decision making.

Fabrics often impact the feel, look, drape and aesthetic value of the product. PrimaLoft surrounds the body and directly impacts the experience of the user. We feel that this is very powerful and positions us well.

We often say that our products work when the consumer is focused on the experience and not the elements. As a complement brand, our existence is based on enabling our brand partners to differentiate their products and, as a result, improve sell through.

This differentiation is based on delivering unique products and then effectively marketing them. 
Olympia Gloves: What new business challenges will Primaloft® face in the next 25 years compared to the first 25?
PrimaLoft®: Two years ago we recognized our 25th anniversary. It was the perfect time to reflect on the past, but more importantly, to create a vision for the next 25 years.
We realize our promise is to deliver 'comfort solutions consumers love to own'.
This paradigm shift has moved us from being a synthetic fiber-based company to a materials science-based company with the end goal to deliver comfort. This means keeping people warm, cool, and thermally regulated.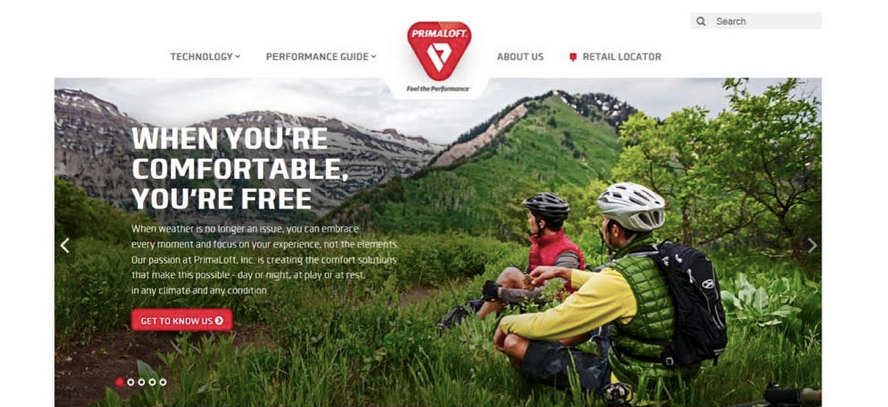 As a result, we have launched more new products in the last two seasons than we have in the past seven seasons combined.
For the future, our focus is on:
           1) innovation as our life blood
           2) Marketing our technology in consumer-centric ways.
We can offer solutions for the mountain climber, the skier, and even the city walker. We are confident that our newest products and future products will provide four-season comfort solutions for all terrain and activities.
We feel good about where we are as a brand and technology company as it relates to the new consumer!
*****
PrimaLoft®: the Perfect Partner for Glove Makers
Glove makers need lots of insulation options. After all, hands are often the first thing to get cold. 
Because of all the attributes mentioned – superior warmth, maintaining warmth when wet, softness, lightweight, etc. … PrimaLoft® is the perfect partner for gloves.


To learn more:
Visit their newly revamped website, www.primaloft.com, for more detailed information: product offerings, partner brands, and the retailers where PrimaLoft products are sold.

Visit their booth at the Snow Sports or Outdoor Retailer show in Jan/Feb of 2015
Or, contact a PrimaLoft® manufacturing partner like Olympia Gloves, to stay on top of these and other category innovations.
Collection 2019
Sale 70% Off
Third slide