For lots of riders, summer weekends mean long rides on the bike.
For some riders, that's a nice weekend cruise  … for others, it's a road trip with a specific destination and length in mind.
Whether you belong to a long distance club with its own challenge like the Hoka Hey Challenge, prefer twisting the throttle on your own, or set your sights on achieving one of the milestone Iron Butt Association challenges, careful planning will improve your ride.

Here are some resources that long distance riders may find helpful.
moreThe Iron Butt Association

If the thought of finding new long distance challenges is appealing, check out the Iron Butt Association.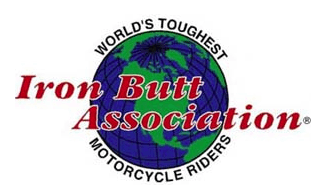 The IBA is a motorcycle club whose members to complete extremely long distance rides in a specific amount of time. 
You may be thinking of the 1000 mile Iron butt challenge, but this group actually sponsers many different long distance rides.
Like the Iron Butt Rally  which runs every other year. It consists of a staggering 11,000 miles in just 11 days … definitely not for the weak at heart. Or the National Parks Tour Master Traveler Award that for riders who visit at least 50 national parks in 25 states, and more.
But not every requirement is that intense.
You can start with the shortest of the challenges first so that you can get a feel for the endurance and timing needed to complete longer rides.  A good challenge is the SaddleSore 1,000 (1,000 miles in 24 hours) or the Bun Burner 1500 (1500 miles in 36 hours).

The rules are rigorous and exacting … but if you comply, you will have joined the ranks of more than 50K members who claim similar "Iron Butt" status … and build memories that can last a lifetime.